Installation space designed by Isabella Friis with the work of architect Natasha K. He
By Natasha K. He


A CONTROVERSIAL CONVERSATION
How To Transform An Institution With A Savage History To Serve Its Present People?
"Transformation of An Institution" is a generator to produce a project of "wellbeing" through a narrative of starting from people and ending for people. To immediate the "conflict" between absent inmates and present citizens is introduced via a systematic loop.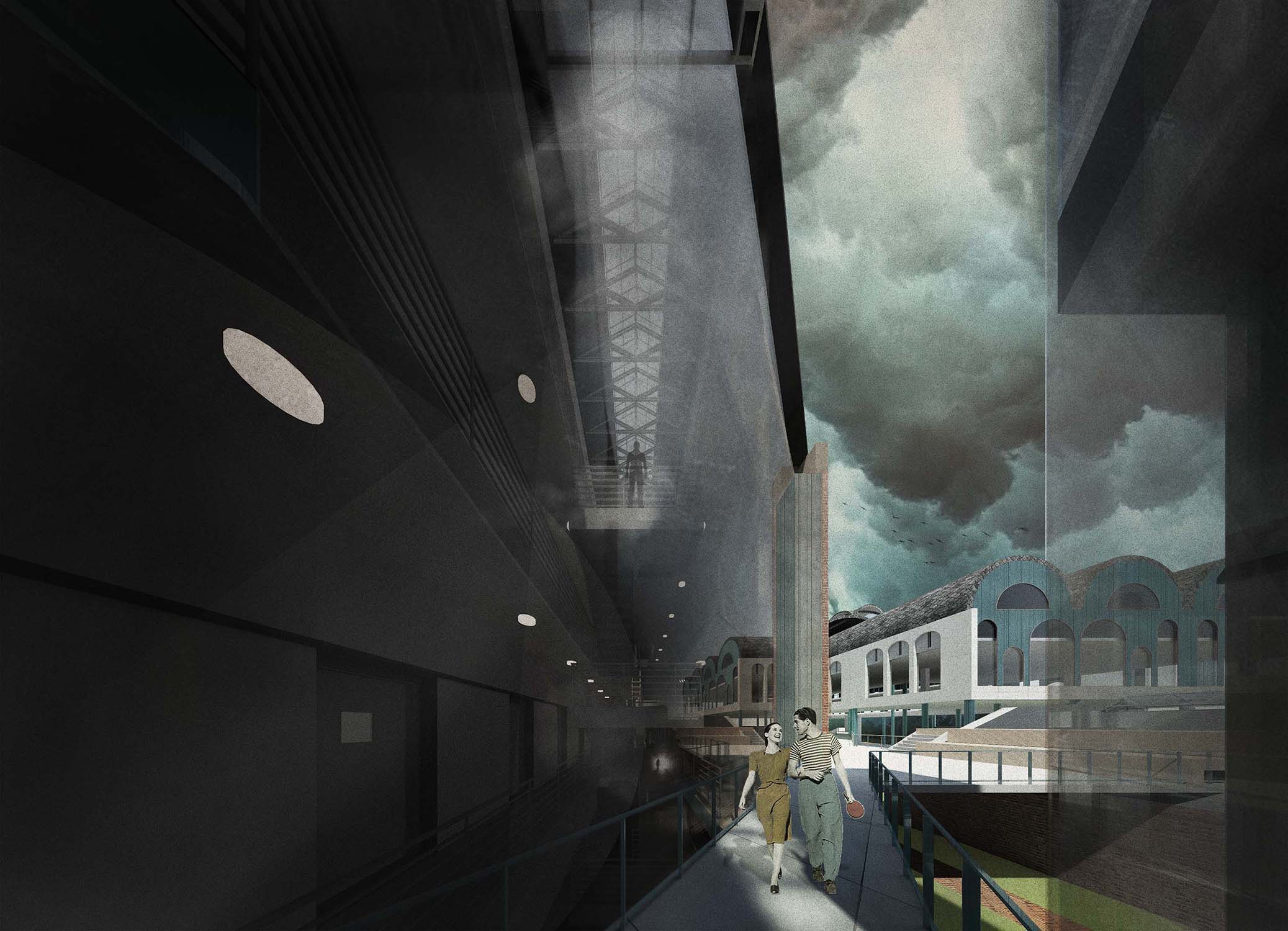 About the artist
Natasha K. He is an architect, urban designer, artist and the director of DESIGN ARKITECTUUR LTD -RIBA Part 2 Architect.
She has been practicing in the architectural fields for over 11
years; obtained her Master of Architecture at the University of Manchester in 2020.
Over 17 years, driven both by her professional requirement and personal interest, she has been exercising to observe the cities and express her design ideas through freehand drawings, physical models, photography, and digital production.Next to her profession, she is also passionate about producing her artwork. The forms of fifine art include wall murals, graffiti, oil painting, acrylic painting, freehand pen drawings, and digital art. She also loves to manifest her vivid dream onto the canvas with mad color. She has held and invited to a number of exhibitions and events with other international partners or collaborators. She is personally interested in integrating psychological interpretation into fantasy art, which could be often found in her art. An object of her works might look familiar at first glance, but the story behind is personal and profound. Those objects that she has collected in her memory have been translated into the characters or elements in her fantasy illustration.
Further links
︎ Natasha K. He
www.designarkitectuur.com
The Mind Melts Before It Melds Into Earth
Uncomfortable Hope is presented in collaboration with The Wrong Biennale 2021-2022
The Wrong Biennale - celebrating digital culture since 2o13, the wrong is a collaborative effort harnessing the potential of the internet, shaped as a decentralized global art biennale & tv channel, open to participation, happening both online & offline, awarded with
sois cultura 2o19
and ehrenerwähnung at
s+t+arts 2o2o
Link to
Wrong Biennale Broadcast