Installation space designed by Isabella Friis with the work of artist Corrine
By Corrine Chan

A multichannel video installation comprising a series of short animations.

Tender Surfaces contemplates digital interaction and data usage in relation to the human body. The work imagines the screen as a kind of skin or membrane that envelopes the virtual space (and its users) to form an organism, and likens data consumption to biological processes such as absorption and digestion.

The installation presents a contingent landscape that breathes, stretches, and engulfs its inhabitants. Performing a kind of hybridisation - between the machine and its users - rooted in a cycle of inter-consumption; simultaneously decomposing and growing as the body mutates perpetually and finds no rest. By using the mise en abyme technique, Tender Surfaces distorts boundaries that separate the virtual from physical, and the interior from exterior. Effectively proposing an interdependent and multilayered model of power distribution that mimics the Endosymbiotic Theory of Cellular Evolution.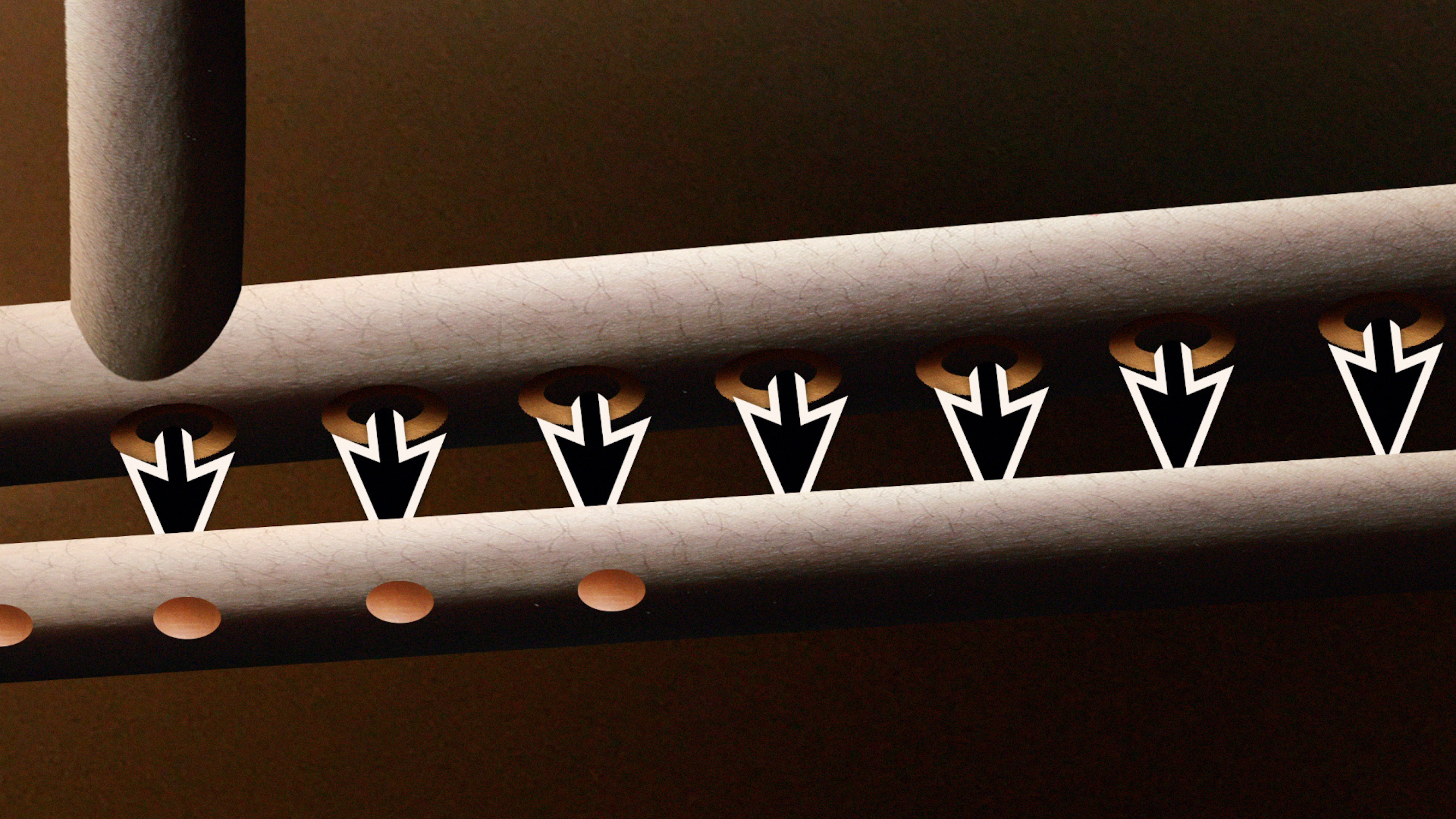 About the artist
Corrine is a Taiwanese Artist that lives and works in the UK. Her practice takes the form of spatial and social interventions that examines the underlying power dynamics in social ecology.
Research on the issue of 'hostipitality' which examines the constant power struggle constituting the roles of a guest and host, in juxtaposed to the Endosymbiotic Theory of Cellular Evolution - a most primal example of symbiosis - have in particular informed her practice.
By making characters and scenarios that oscillate between states of absurdity and familiarity, she confuses and destabilises preconceived hierarchies, relationships, and systems of power. Her work collides, and interrogates its surroundings, which in turn creates space for ambiguity, vulnerability, and potential.
She has performed in the Themselves festival at London, and has exhibited in Italy as a part of the Ventunesimo Residency. She holds a Joint Honours Degree in BA Fine Art & History of Art from Goldsmiths University, and currently pursues an MFA at Slade School of Art.
Further links
︎ @korin_e
The Mind Melts Before It Melds Into Earth
Uncomfortable Hope is presented in collaboration with The Wrong Biennale 2021-2022
The Wrong Biennale - celebrating digital culture since 2o13, the wrong is a collaborative effort harnessing the potential of the internet, shaped as a decentralized global art biennale & tv channel, open to participation, happening both online & offline, awarded with
sois cultura 2o19
and ehrenerwähnung at
s+t+arts 2o2o
Link to
Wrong Biennale Broadcast